| | |
| --- | --- |
| Chenango Valley State Park | |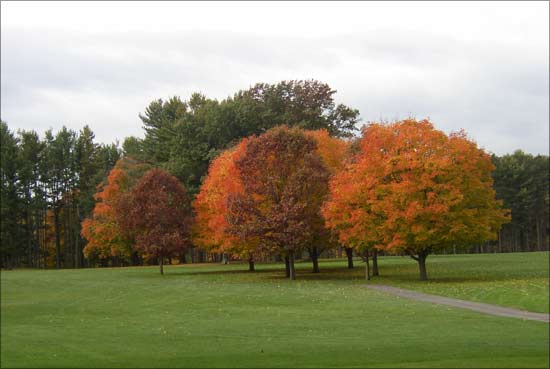 Chenango Valley State Park is an ice age wonder!
The Setting

Key Facts/points outlining the natural setting of park:
A scenic wonder created when the last of the glaciers retreated leaving behind huge chunks of sediment and ice which melted to form the Great Lakes and bog.
The park has two kettle lakes, Lily and Chenango.
The park is home to birds such as warblers, woodpeckers, nut hatches, and thrushes; which can be found along the wooded trails.
Lakeside you will find herons, ducks, and kingfishers.
Fisherman will be able to find trout, bass, perch, and bullhead in the Chenango Lake.
The Facility
This park offers 216 campsites some with electric and 24 cabins. The cabins are Saturday through Saturday rentals during peak. Also, there is an 18-hole golf course located in the park.
Basketball
Baseball / Softball
Biking
Golfing
Interpretive Programs
Recreational Programs
Hiking
Fishing


Boating
Swimming
Volleyball
Skating
Cross-country skiing
Sledding
Playground
Park Features
Basketball net/ court
Nature Trails
Golf Course
Swimming- beach
Concession
Restaurant
Comfort Station


Showers
First Aid Station
Water Fill up Station
Dumping StationInformation Center
Paddle Boat RentalsPicnic Area and Shelter
TelephoneWater outlets
Camping Tips
Dogs must have a valid rabies certificate of inoculation and MUST be leashed at all times.
Bike Helmets are required for children under 14 years of age.
Rollerblades, roller-skates, and skateboards are not allowed in the park.
Cabin patrons must supply there own bed/bath linen and kitchen utensils.
The Edge Trail is Handicapped Accessible
Address
Chenango Valley State Park
153 State Park Road
Chenango Forks, NY 13746
(607) 648-5251